Should I be worried if I don't live in the U.S.?
YES! If you live in orange, red, or brown zones on this map, we highly recommend testing your home for radon.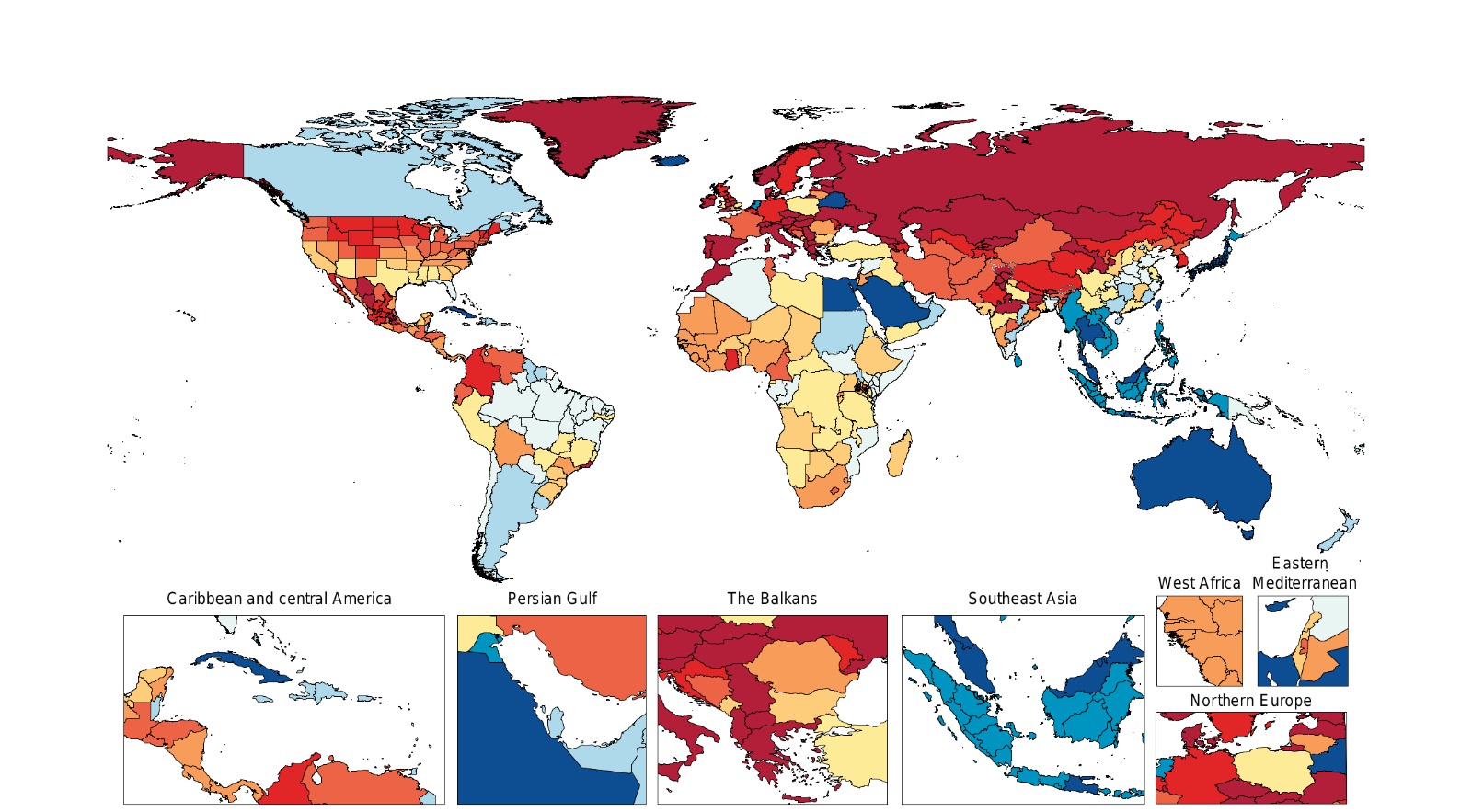 WHY USE RADON SCREEN Home Radon Test Kits?
✔ EPA-approved testing method ✔ Easy-to-use activated charcoal sampler ✔ Return Mailer included ✔ Purchase includes the lab fees ✔ Accurate and fast test results from an NRPP-CERTIFIED lab ✔ Streamlined instruction sheet so you can set up the test properly and quickly ✔ Designed to work without altering your daily routine; it can be placed out of the way and let the charcoal absorb the surrounding radon, if any.
Why be wary of radon?
Radon gas causes lung cancer. It is colorless, odorless, and undetectable without focused testing. But don't fret – detect the threat with RadonScreen.
How soon after the test do you have to get the kit to the lab?
It is recommended to ship the sampling device to our laboratory as soon as possible after testing.
Does this required a closed house with no fans or A/C?
Yes, the air should be still while being measured.
Do you have to pay for the company to send you results?
You must pay to send the kit to the lab for the non-Deluxe version of RadonScreen. USPS first class was about $8.00. The lab will provide the results in an email in about a week. A printed report will also be mailed and there is no fee for this.
Do you need purchase 2 tests to get accurate results?
Hello – the test is quite accurate, and one single test is sufficient to get an accurate sampling of radon in the local household air. Two tests can be used as a verification measure, or to add personal confidence in the reliability of the results. Both the laboratory and test is EPA approved.
Questions, comments, or concerns?
IF YOUR HOME TESTS POSITIVE FOR RADON:

Environmental Protection Agency (EPA)